On the Cover
Front cover: The National Native American Veterans Memorial during construction on the grounds of the National Museum of the American Indian in Washington, D.C.
Back cover (right): Lakota Women Warriors color guard. Left to right: U.S. Army veteran Kella With Horn (Two Kettle Band, Cheyenne River Sioux) with U.S. flag; U.S. Army veteran Chelaine Knudsen (Yankton/Rosebud Sioux), holding a U.S. flag said to have flown at the World Trade Center complex on September 11, 2001; and U.S. Navy veteran Marilee Spottedwolf (Northern Cheyenne), holding the Harriet Goodiron Gold Star Mother Flag at the 2019 Sycuan Powwow in California.
Articles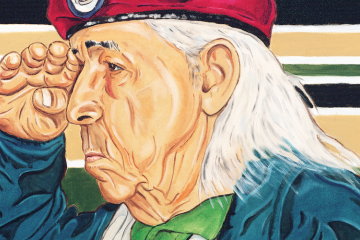 Perspective
Acknowledging the contributions of Native veterans is long overdue.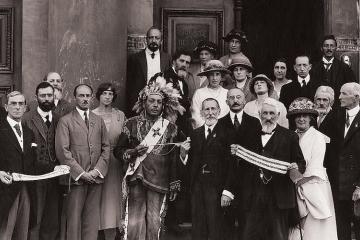 History
Indigenous leaders who sought to make and keep peace between Native and other nations.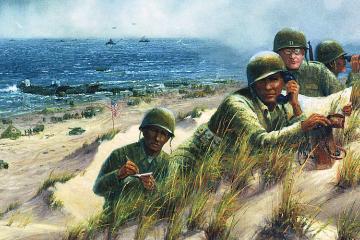 History
Native languages helped the Allies alter the course of both World Wars.
History
Indigenous women fought and served on many fronts.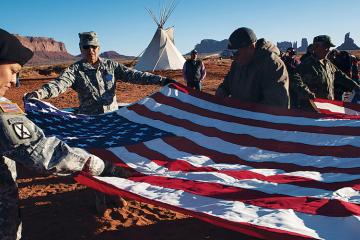 Current Affairs
Culture and community help Native veterans heal.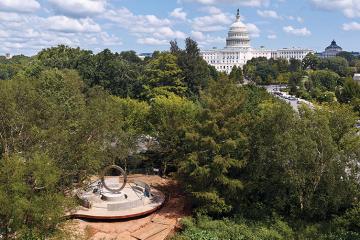 Inside NMAI
From concept to creation, the path to a national recognition of Indigenous veterans.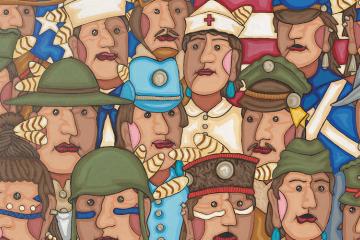 Exhibition
A new exhibition explores the legacy of Native Americans in the U.S. Armed Forces.