On the Cover
The Indian figure adorns the front fender of a 1948 Indian Chief, now on display in the Potomac Atrium of the National Museum of the American Indian on Washington, D.C.'s National Mail. The original manufacturer, The Indian Motorcycle Company of Springfield, Mass., chose the model's name and this corporate icon to show the American origin of its now legendary product, one example of the complex interaction between U.S. national identity and the country's indigenous peoples. This relationship is the theme of a spectacular new exhibition, titled Americans, now under installation at the Mall Museum and set to open this October 27.
Loan of the Indian Chief motorcycle courtesy of the Barber Vintage Motorsports Museum, Birmingham, Ala.
Articles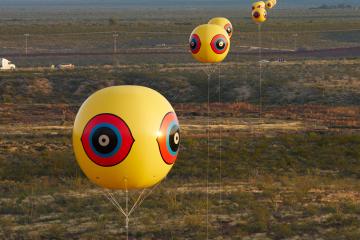 Current Affairs
The art collective Postcommodity brings an indigenous eye to issues of the U.S.–Mexico frontier through several much-acclaimed installations.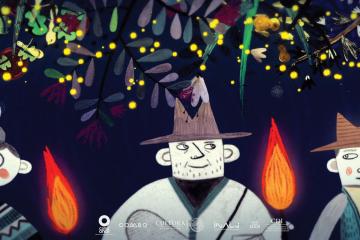 Art & Culture
An Extinction Event threatens indigenous languages. Here are some of the efforts the federal government, Native organizations and individual tribes and scholars are taking to avert this cultural disaster.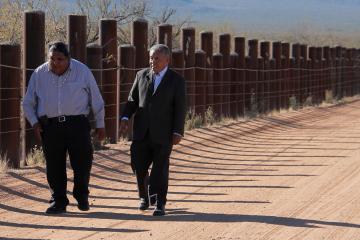 Current Affairs
The homeland of the O'odham people extends from the Gila River in Arizona to the Sea of Cortez in Mexico. Deep religious, cultural and family ties spanned this region long before the Gadsden Purchase of 1854 imposed an international border, and they persist today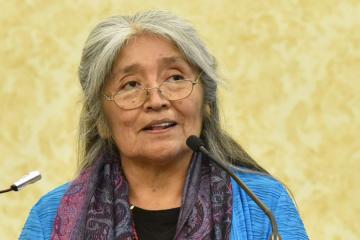 Current Affairs
The career of the distinguished linguist and poet is winning national recognition.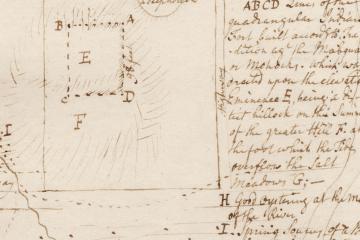 History
The Yale Indian Papers Project is opening tribal archives to online research, but even more importantly, it is helping to win acknowledgment of tribal identity.