On the Cover
Museum-sponsored digs unearthed some of the early treasures of George Gustav Heyes's Museum of the American Indian (MAI), the predecessor of our collection. This seat from the Manteno culture of Ecuador, circa A.D. 500 to 1500, was excavated by Marshall H. Saville between 1906 and 1908, with the support of the Heye Foundation. Although no one is certain, it might have been used by spiritual leaders for astronomy, weather predictions or public ceremonies for agriculture. Other highlights from these excavations are now on display at the National Museum of the American Indian – New York in the exhibition Ceramica de los Ancestros: Central America's Past Revealed, through December. This tradition continues in the centenary year of the MAI with the work of L. Antonio Curet, the Museum's Curator of Archaeology, at the Tibes ceremonial site in Puerto Rico.
Manteno seat, A.D. 500–1500. Cerro Jaboncillo, on the coast of Mantas, Ecuador. Stone; 15.7" x 26.8" x 29.5". Collected by George H. Pepper. 1/6380.
Articles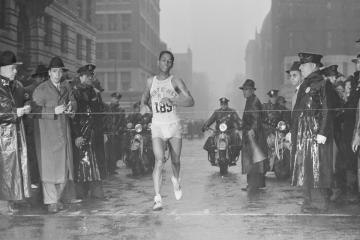 History
The Boston Marathon has historic meaning for Northeastern Indian runners, some of whom came to national prominence in this storied race and left an indelible mark on its route.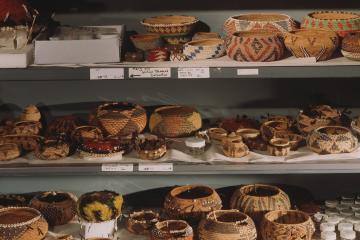 History
A symposium marking the 100th anniversary of the founding of the Museum of the American Indian brings reflections on the achievements of the predecessor of our Museum and its founder George Gustav Heye, as well as recollections of the transition to a Smithsonian institution.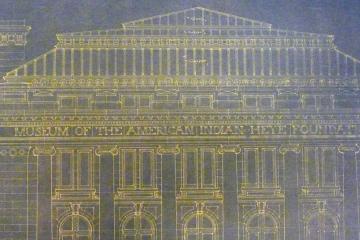 Current Affairs
The National Museum of the American Indian is wrapping up its celebration of the 100th anniversary year of the establishment of our predecessor institution, the Museum of the American Indian, Heye Foundation (MAI). MAI's founding on May 10, 1916, paved the way for the opening of the museum in upper Manhattan in 1922 and eventually the establishment of the NMAI as part of the Smithsonian…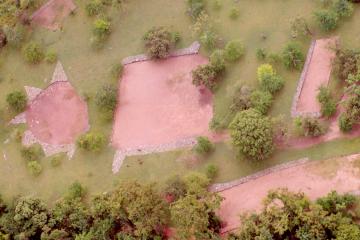 History
Hurricane Eloise may have been a disaster for many in Puerto Rico, but it was a boon for the understanding of the island's indigenous heritage. When it brushed the southern coast of Puerto Rico in 1975, it brought floods and mudslides, but it also uncovered an ancient site buried for more than seven centuries.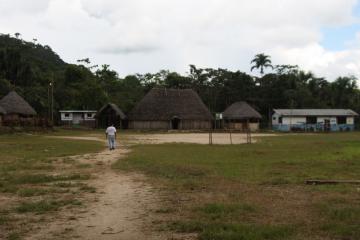 Travel
I arrived on a tight schedule in Banos, a town on the eastern side of the Ecuadorean Andes where the mountains descend into the Amazon basin. Banos is one of the gateways to the Amazon and a popular departure point for tourists heading into the jungle. My goal of an in-depth excursion into the Amazon, which required three or four days, would elude me because my flight departing Quito didn't leave…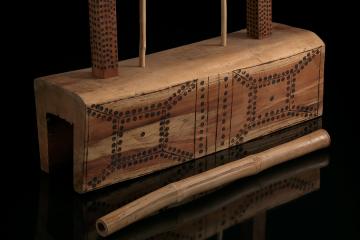 Art & Culture
The altar looks simple. A wooden "box" is surmounted by a "rack," from which hang several ceremonial objects. But the sacred installation, constructed specially as a donation to the National Museum of the American Indian, comes with multiple dimensions of meaning, involving many actors.