On the Cover
Already a familiar face in Washington, D.C., Sicangu (Brule) Lakota chief Mat ó Hé lo e a, or Hollow Horn Bear (c. 1850–1913) became the iconic, if unnamed, "American Indian" by 1923, when his likeness appeared on the new 14-cent U.S. postage stamp. He also appeared on the five-dollar bill, the first and only historic Native to be shown on U.S. paper currency. Hollow Horn Bear fought alongside Oglala Lakota Chief Red Cloud in Red Cloud's War of 1866–68 and participated in the defeat of Gen. George A. Custer in the Battle of Little Big Horn in 1876. Yet he later served as a delegate to the federal government and marched in the inaugural parades of Theodore Roosevelt in 1905 and Woodrow Wilson in 1913. His transition from feared enemy to national symbol is one of the mysteries explored in the major new exhibit Americans, opening this fall at the National Museum of the American Indian on the National Mall.
U.S. 14-cent postage stamp issued May 1, 1923, in Washington, D.C., and Muskogee, Okla. Clair Aubrey Huston designed the stamp, based on a picture taken in 1905 by Bureau of American Ethnology photographer De Lancey W. Gill. Louis Schofield engraved the vignette. (Scott catalogue 565).
Articles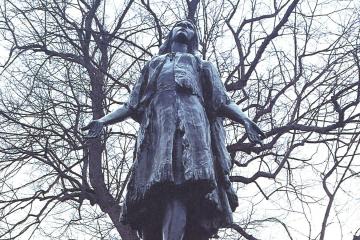 History
Of Pocahontas' Death March 21, 2017, was the 400th anniversary of Pocahontas's death. She was about 22 years old when she died, and both her life and death were commemorated this past spring in London.[1] One key event – a three-day conference titled Pocahontas and after: Historical culture and transatlantic encounters, 1617–2017 – was organized by the University of London School of Advanced…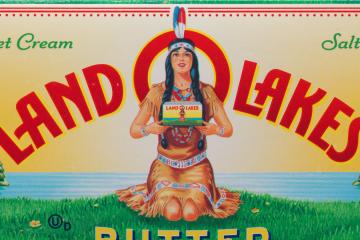 Art & Culture
Moving beyond discussions about the politicization of visual culture in the United States, the Museum's exhibition Americans (opening this fall in Washington, D.C.) delves deeply into the reasons behind this phenomenon. Whether viewed sweepingly or considered in detail, the exhibition's central gallery, titled Indians Everywhere, reveals the historical extent of this imagery – its use began with…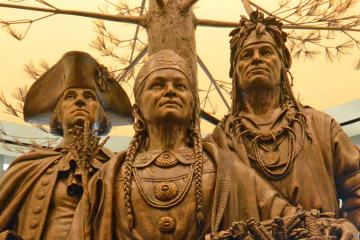 Current Affairs
A new animation display at the NMAI – D.C.'s popular statue and meeting place Allies in War, Partners in Peace illuminates the role of the Oneida Indian Nation in supporting Gen. George Washington's Continental Army.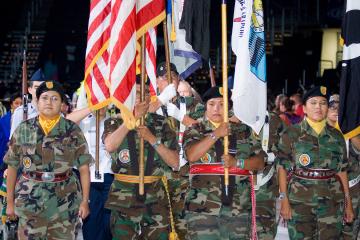 Current Affairs
Cross-country meetings with American Indian veterans have clarified the vision for the National Native American Veterans Memorial. A juried competition for its design will begin Nov. 11, 2017.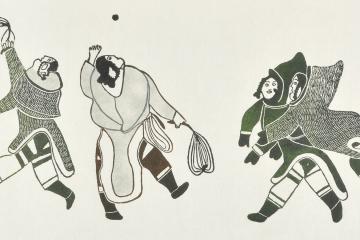 Art & Culture
Three generations from one famous Cape Dorset, Nunavut, family of artists track changing attitudes of Canadian Inuit toward the modern world, and themselves. An impressive selection of their works is now on display at the George Gustav Heye Center in Lower Manhattan.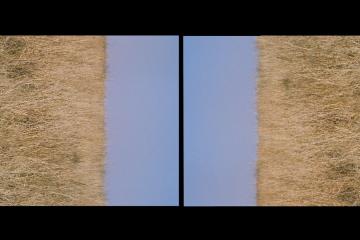 Art & Culture
Art transforms, translates, transgresses, transfixes and transcends. Most importantly, art moves. It moves our ideas and our ways of seeing as it moves from one way of being to another. Tradition likewise moves as it transmits beliefs and customs across time.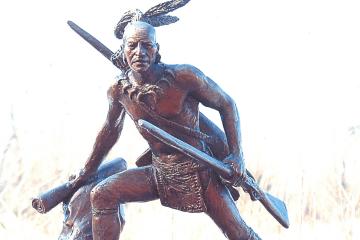 History
The Redcoats took their revenge in a well-planned bloody ambush. Their targets were soldiers of the Stockbridge Mohican community, British allies in previous wars but now effective raiders for George Washington's Continental Army, in a standoff just north of New York City. By the end of the intense fighting on Aug. 31, 1778, the Stockbridge Indian Company had taken heavy casualties. Its leaders,…