On the Cover
Hunter Karl Michelin holds a caribou antler in his community of Nunatsiavut in Labrador, Canada. He is among the Indigenous people who speak about how the loss of the caribou hunt in his province has impacted his culture in the 2022 film "HERD: Inuit Voices on Caribou."
Articles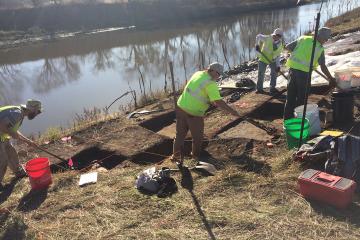 Perspective
A tribal historic preservation officer talks about his critical but challenging role.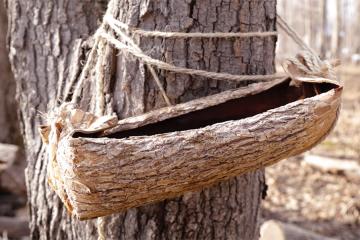 Culture Keepers
Indigenous peoples in Canada and the northeastern United States are reviving their ancient practice of gathering maple sap and creating their own syrup.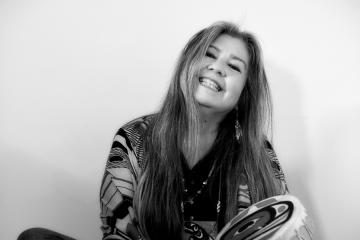 Expressions
Donna Beaver's Tlingit and Tsimshian cultures have inspired her powerful poems and imagery.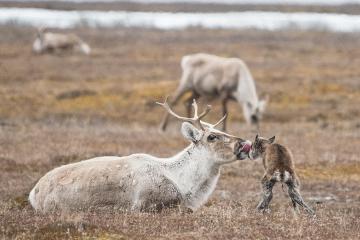 Living Earth
Numbers of an animal central to Inuit culture are declining drastically in parts of Canada.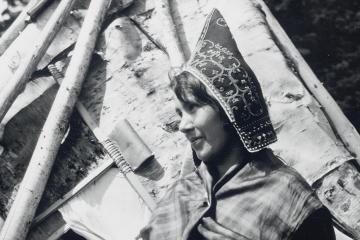 Behind the Galleries
More than 500 Mi'kmaw items in the NMAI collection are destined for a new museum in Nova Scotia.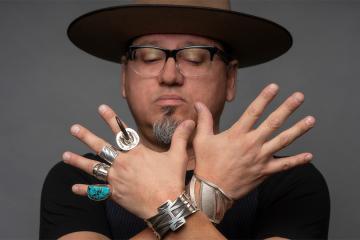 Art and Culture
Plains Cree jeweler Erik Lee gains international recognition for his pieces that reflect his culture in silver.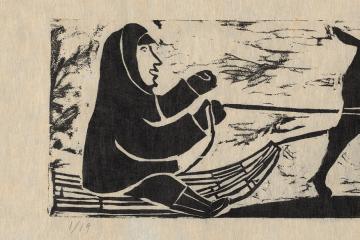 Collection Stories
A print of a sleigh being pulled by a reindeer created by Iñupiaq artist Carl Hank captures a
complicated convergence of histories.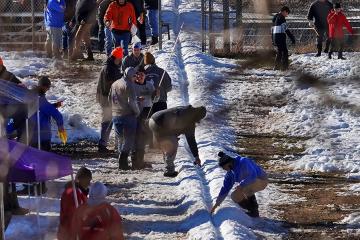 Insights
Snow snake is a game of strength and skill that has been played across many Indigenous communities for centuries.