On the Cover
Diné jingle dress dancers (left to right) JoAnni Begay, Erin Tapahe, Dion Tapahe and Sunni Begay in Grand Teton National Park in Wyoming. Diné photographer Eugene Tapahe captured this image, "Four Worlds," in June 2020 as part of the Art Heals: The Jingle Dress Project (see page 44).
Articles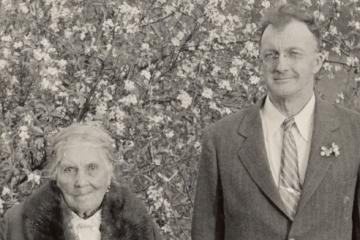 Perspective
A California Indigenous woman partners with a Smithsonian ethnologist to immortalize her Rumsen people's stories.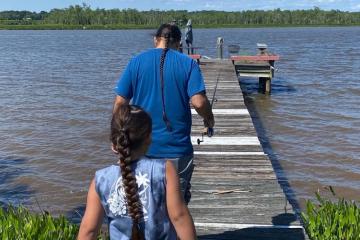 Native Knowledge 360°
Teachers learn about the Pamunkey Indian Tribe's living culture and connection to a river.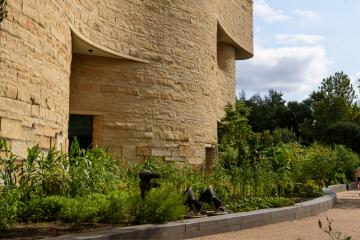 Living Earth
NMAI's landscape in Washington, D.C., is ripe with plants from Indigenous cultures.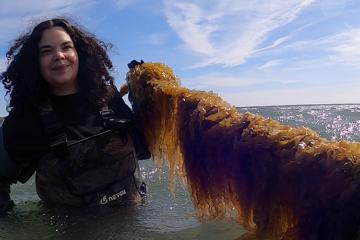 Living Earth
Shinnecock farmers are reviving kelp-growing traditions to restore a Long Island bay.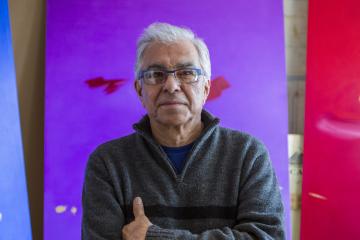 Arts and Culture
A new NMAI exhibition spotlights the bold, abstract artworks of Saulteaux Anishinaabe artist Robert Houle.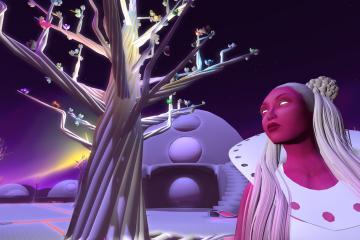 Collection Stories
Mohawk artist Skawennati's digital movie presents a futuristic creation story of our world.
Insights
Diné photographer Eugene Tapahe and the dancers of the Art Heals: Jingle Dress Project have journeyed to national and state parks across the United States to honor their ancestors, bless the land and offer prayers for those in need.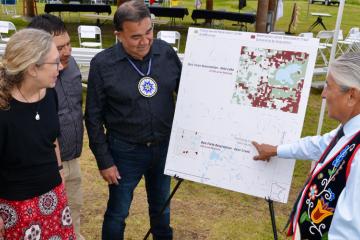 Current Affairs
The Bois Forte Band of Chippewa reclaim more than 28,000 forested acres in Minnesota—just one of the Native nations that have recovered some of their ancestral territories.