On the Cover
This image of a Buffalo Dancer in Laguna Pueblo, New Mexico, is one of many portraits that Native photographer Lee Marmon captured of his people and home during his influential 60-year career.
Lee Marmon, "Buffalo Dancer," 1962.
Articles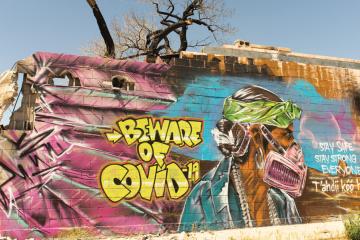 Perspective
In the midst of the COVID-19 pandemic, scholars question whether the human factor was deadlier than the actual disease in the historic epidemics that depopulated the Indigenous Western Hemisphere.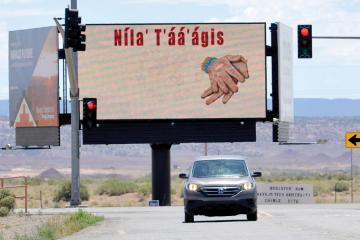 Developing Stories: Native Photographers in the Field
Photojournalist Donovan Quintero follows the pandemic's impact throughout the Navajo Nation and the Diné's proactive response to it.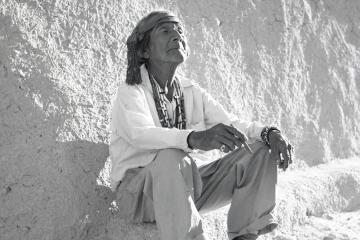 Art & Culture
One man's intimate look at his New Mexico pueblo, its people and surrounding homelands.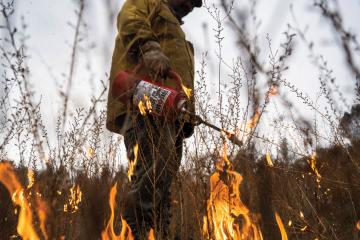 Environment
California tribes deploy their cultural knowledge to restore landscapes while reducing the risk of wildfires.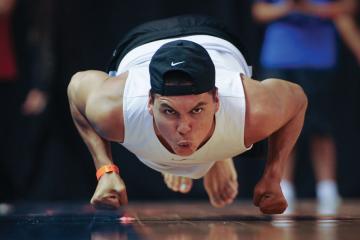 Preserving Traditions
For 60 years, athletes have proved their polar prowess through extreme sporting events, from knuckle hops to ear pulls.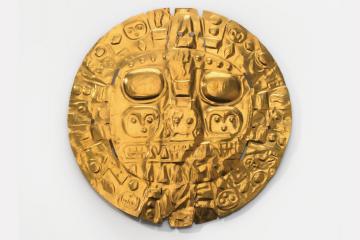 Collection Stories
NMAI returns the "Echenique Disc" to Peru.