On the Cover
The sun glows over the buttes of Bears Ears National Monument in southeast Utah. This stunning, red-rocked landscape is the ancestral home of many Native peoples.
Photo by Michael A. Estrada
Articles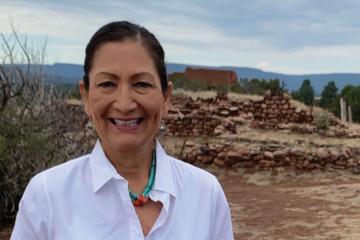 Perspective
Secretary of Interior Deb Haaland speaks about the need to have Native voices in the highest U.S. government decision-making offices.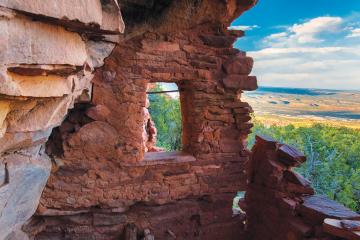 Current Affairs
American Indians were among those who fought to have the boundaries of the Bears Ears and Grand Staircase-Escalante National Monuments restored to help protect these precious public and ancestral lands.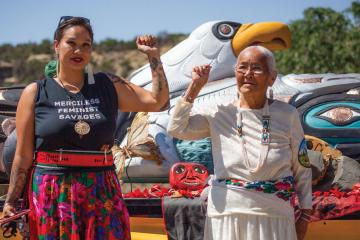 Current Affairs
Lummi carvers of Washington state carry a totem pole cross-country to the NMAI and U.S. Capitol, stopping at sacred sites in peril.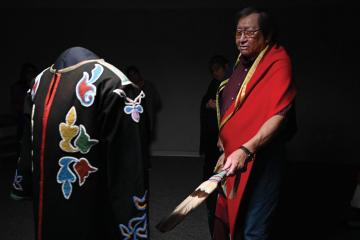 Art & Culture
More than 100 items from NMAI's collection are on view at Oklahoma's new First Americans Museum, reuniting them with their Native communities after more than a century.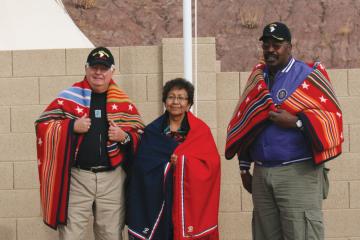 Preserving Traditions
Meet some Native veterans who continue to serve and protect their communities long after their war is over.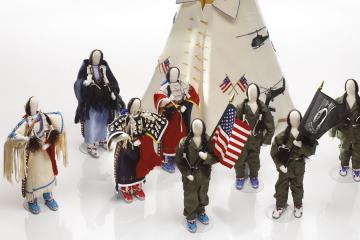 Collection Stories
Emil Her Many Horses, an Oglala Lakota artist and NMAI curator, creates an award-winning work to honor those who served in the Vietnam War.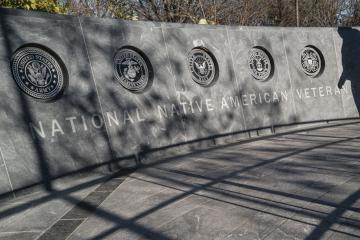 Memorial
This photo captures the long shadow of a visitor at the National Native American Veterans Memorial. Open to the public since November 2020, the memorial invites all to reflect and remember.