On the Cover
This carved raven is only one of the stunning glass sculptures in the "Preston Singletary: Raven and the Box of Daylight" exhibition, which opens at the National Museum of the American Indian in January 2022.
Dieit Yéil (White Raven); Preston Singletary, 2017; blown, hot-sculpted and sand-carved glass; 18.5" x 7" x 9".
Photo by Russell Johnson, Courtesy of Museum of Glass
Articles
Perspective
"Molly of Denali" writer Vera Starbard (Tlingit/Dena'ina) talks about the importance of distinguishing cultural appreciation from appropriation.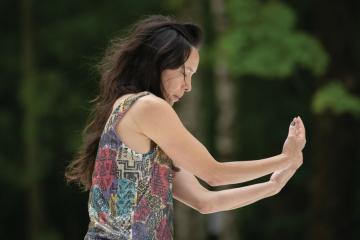 Profile
This award-winning Yup'ik meta choreographer doesn't simply break the conventions of contemporary dance; she ignores them.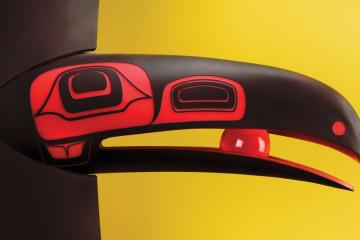 Exhibition
Preston Singletary's innovative "Raven and the Box of Daylight" exhibition and other works have altered the glass art movement and brought North Pacific Coast cultures to light.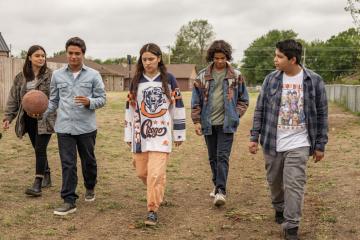 Art & Culture
Indigenous directors, writers and actors are changing the narrative of American television and film.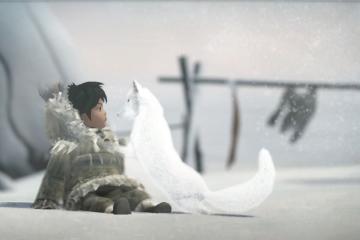 Art & Culture
The explosive video game industry now offers a glimpse into authentic Indigenous cultures.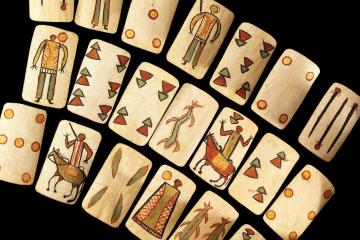 Collection Stories
While some traditional Native games have been mostly pastimes, others taught life-saving skills and helped avert conflicts.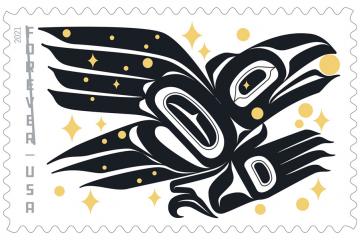 Insights
The "Raven Story" U.S. postage stamp transports a Tlingit tale across a nation.