On the Cover
Native ingenuity is the theme of the new imagiNATIONS Activity Center at the downtown Manhattan George Gustav Heye Center of the National Museum of the American Indian – Smithsonian. This inventiveness, which has allowed the Inuit to adapt to harsh Arctic conditions, is exemplified in this beautifully beaded parka, on display in the Infinity of Nations exhibit in New York.
Inuit parka, ca. 1895–1925. Chesterfield Inlet, Nunavut, Canada. Caribou skin, glass beads, navy and red stroud cloth, caribou teeth and metal pendants. 56.3 x 25.6". 13/7198.
Articles
Art & Culture
Art Basel Miami is one of the premier global contemporary art fairs, but the only Indigenous artists on the program were the ones asking why so many others were absent.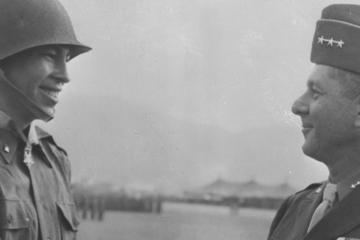 History
The first American Indian to receive the Congressional Medal of Honor in the 20th century, Lt. Col. Ernest Childers (Muscogee Creek) graduated from Chilocco Indian Agricultural school on the eve of World War II. Like many of his schoolmates, he enlisted in the Oklahoma National Guard, soon to be incorporated into the U.S. Army. His single-handed heroism in the bloody Italian Campaign was the…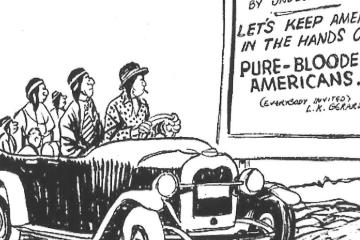 History
Indian soldiers played an outsized role in the famed 45th "Thunderbird" Division, comprising the National Guards of four southwestern states. They left their imprint on the annals, and the public face, of the U.S. Army of World War II.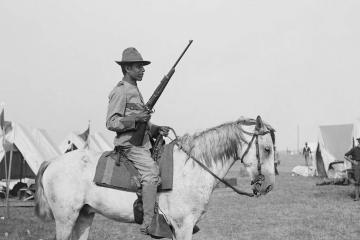 History
This multi-talented Pawnee student greatly impressed his teachers at Haskell Institution with his artistic skill. He also impressed his commander in the "Rough Riders" of the Spanish–American War, Lt. Col. Theodore "Teddy" Roosevelt, with his bravery in combat.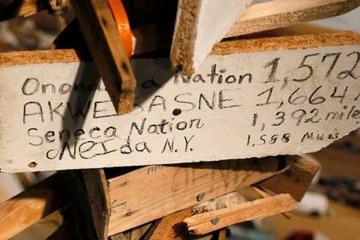 Current Affairs
A mile-marker arose in 2016 in the middle of a camp of "water protectors" protesting construction of the Dakota Access Pipeline, covered with signs showing how far tribal supporters had travelled to the North Dakota site. When state authorities dispersed the camp, the signpost was donated to the National Museum of the American Indian in D.C, where it is now part of the Nation to Nation exhibition…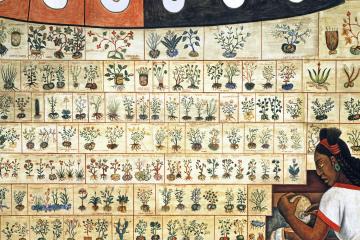 Current Affairs
The new imagiNATIONS Activity Center opening in May in the New York National Museum of the American Indian offers hands-on experience of the many discoveries of Indigenous Americans as they learned to thrive in their environment. Staples developed through generations of crossbreeding, such as potatoes, tomatoes and maize, have spread worldwide.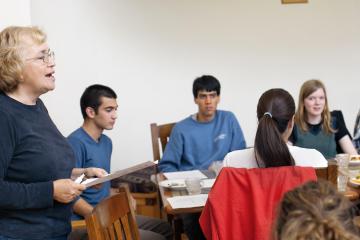 Current Affairs
Maximize crop yield or nutritional value? Compete or share? These are choices youngsters make in a new touch-table game as they discover the principles of Native agriculture.