On the Cover
This Chiricahua Apache doll is dressed in a deer hide poncho and skirt, the attire a Chiricahua girl would wear for her four-day puberty ceremony. A great deal of time, skill and effort went into making a girl's puberty ceremony outfit. to this day, they are almost always stained with yellow ocher, heavily fringed and ornately, but uniquely, detailed around the hems of the skirt and poncho, and the poncho's collar. In this regard, each girl's outfit, made especially for her, is highly distinctive.
Chiricahua Apache doll, Arizona,Ca. 1880s, Deer hide, ocher, cotton cloth, wool cloth, wood, horsehair, glass beads, metal cones, brass, sinew. 16/1347
Articles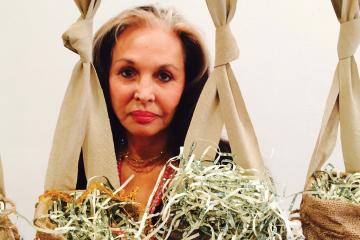 Art & Culture
The Seminole/Apache artist from New Mexico reviews a thriving career in New York City's lively American Indian art scene.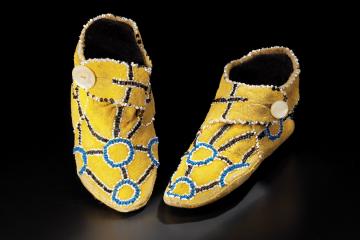 Art & Culture
The vast majority of the holdings in our Museum, and ethnographic museums around the world, are the work of women plying a broad range of crafts.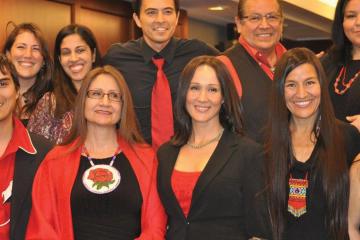 Art & Culture
A powerful production dramatizes the struggle to give Reservation women protection from abuse.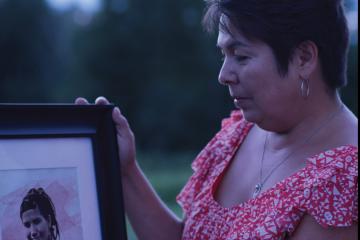 Current Affairs
Laurie Odjick (Anishinaabe) is just one of hundreds of mothers, sisters and daughters in Canada who are mourning missing and murdered Indigenous women.