On the Cover
"If you've never been in love, you won't understand her ice cream nudes; edible strawberry, coffee, blueberry bodies, inviting you to taste,"wrote a publicist about Kay Walking Stick's pastel silhouettes in 1969. The first ever retrospective of her long, prolific career Kay WalkingStick: An American Artist, opens November 7 in the Third Level Gallery at the National Museum of the American Indian in Washington, D.C. and runs through Sept. 18, 2016.
Detail from Kay WalkingStick. Me and My Neon Box, 1971. Acrylic on canvas, 54" x60". Collection of the artist.
Articles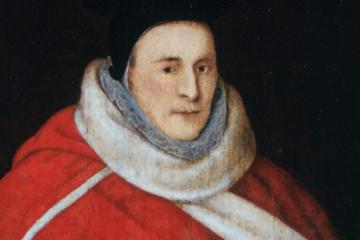 History
In 1605, Captain George Waymouth sailed to the coast of Maine on a mission to kidnap Natives for their political and geographic intelligence.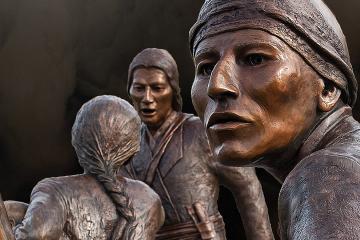 History
Native participants in the War of 1812 included several Haudenosaunee women, who fought another battle years later to get their pensions.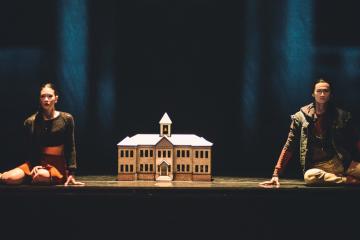 Art & Culture
With substantial indigenous guidance, The Royal Winnipeg Ballet is turning harrowing aspects of First Nations history into acclaimed ballets.
Art & Culture
In a lifetime of varied styles, the Cherokee artist returned again and again to landscapes, "a living synthesis of human presence and place."