On the Cover
Mohawk multimedia artist Shelley Niro painted her granddaughter Raven wearing the same kind of hat as Sky Woman, who in her people's creation story makes the Earth. She was inspired to create an artwork that "includes today's youth and gives hope for the future."
Articles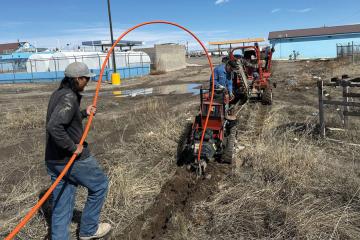 Perspective
Native communities are finally being connected to each other and the world through broadband.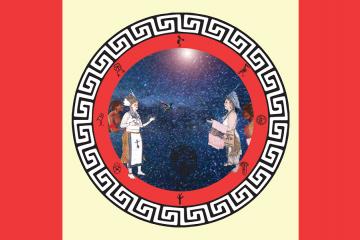 Culture Keepers
Taíno researchers stitch together thousands of Indigenous words to rebuild their language, one that was lost generations ago.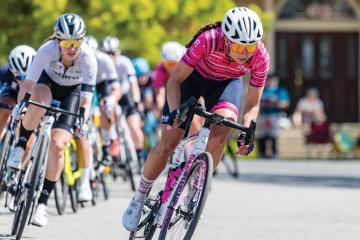 Profile
Oneida siblings are taking the professional cycling world by storm.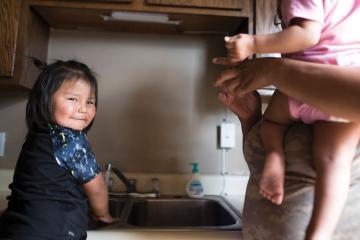 Living Earth
Thirsty Native nations and other residents in the Colorado River Basin are looking for ways to survive a decades-long drought and out-of-date laws in a drastically changing climate.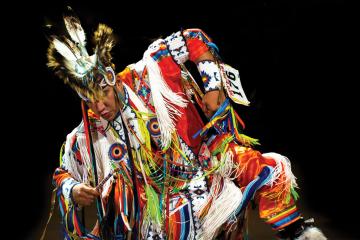 Art & Culture
Whether a community gathering or an international competition, the powwow has been a way for Indigenous peoples across North America to strengthen bonds and preserve their diverse cultures.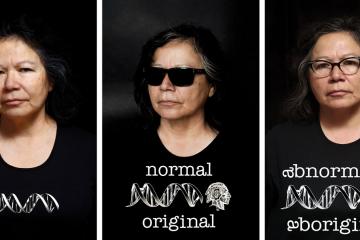 Art & Culture
A new NMAI exhibition features the candid art of Six Nations Kanyen'kehá:ka (Mohawk) artist, photographer and filmmaker Shelley Niro—works that shine a harsh spotlight on society yet provide a healing outlet for her people.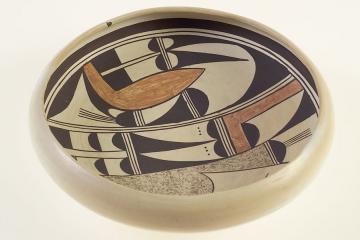 Collection Stories
A Hopi pottery maker discovers her grandmother's pot and inspiration in the NMAI's Cultural Resources Center.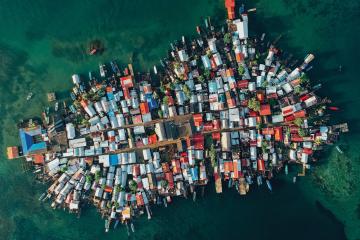 Insights
The Guna community on Gardi Sugdub in Panama is being forced to relocate as the ocean could swallow the entire island within just decades.