On the Cover
In 2001, Wheaties honored the accomplishments of legendary Sac and Fox athlete Jim Thorpe by releasing a commemorative cereal box with his image on the front. Smithsonian magazine selected this object as its "National Treasure" in the June/July 2012 issue.
Jim Thorpe Commemorative Wheaties Box, autographed by his daughter Grace Thorpe. 2.8" x 8.3" x 12.1". National Museum of the American Indian, 26/4641.
Articles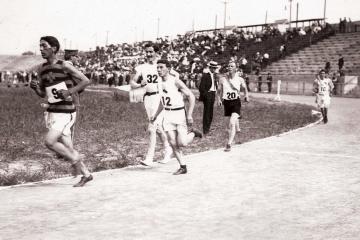 History
Indigenous people made their first mark in the Olympics, for better or worse, when the third modern Olympiad came to the 1904 World's Fair in St. Louis, Mo. Some were exploited in gimmicky "Anthropology Days" to prove European superiority, but others showed well in the formal competition.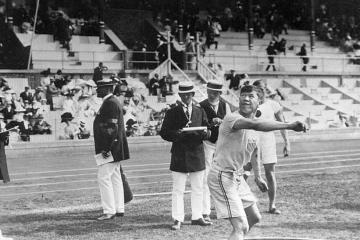 History
Just seven months after Thorpe's Olympic glory, a media scandal over his amateur standing cost him his gold medals and led to the demise of the Carlisle Indian School. Thorpe's vindication came only 70 years later.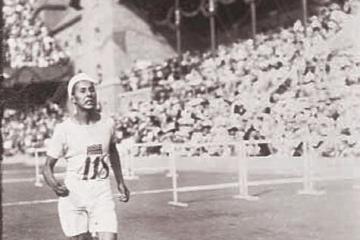 History
The high point for Native athletes came in 1912 at the Stockholm Olympics. Tribal members from the U.S. and Canada — Tewanima, Sockalexis, Keeper, Decoteau — turned in heroic performances, and Jim Thorpe and Duke Kahanamoku became legends.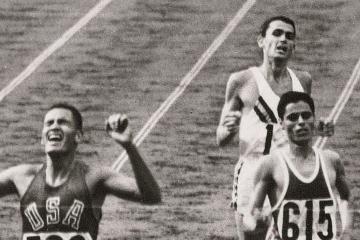 History
The vision of an Olympic gold medal kept Billy Mills going through hard times, and there were plenty of hard times both on and off his Oglala Lakota Pine Ridge Reservation. His upset triumph at the Tokyo Summer Games in 1964 remains one of the great moments in the history of the Olympics and of modern Indian Country.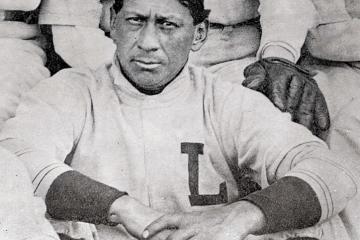 History
Natives played major league ball from its earliest days. Although they didn't face a formal color bar, they still met with stereotyping and countless racial insults.