On the Cover
Bright regalia and energetic dancing make the quechua Danza de Tizeras (Scissor Dance) of the Peruvian highlands a perennial favorite. The baggy trousers and fitted jackets are richly decorated with metallic embroidery, gold and silver fringe, and colored sequins and beads.
Articles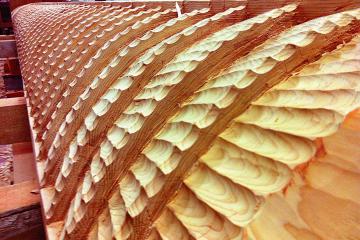 Art & Culture
Healing Through Carving Rick Bartow (Wiyot), a musician, painter and sculptor, turned to art for recovery from post-Vietnam stress. His cedar-post carvings now bring healing to the nations.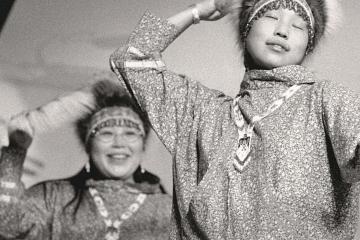 Art & Culture
Music and dance also bind communities to the past when people have deep ancestral claims, as they often do, to their dances. Even where songs and dances are borrowed from neighboring groups, as they sometimes are, they play a central role in people's lives. And so too do ritual dances that combine Christian and indigenous knowledge.
Art & Culture
Combining operatic vocalization with traditional Cahuilla singing was definitely an innovative approach to telling the story of Tahquitz. When asked about the genesis of this idea, deSoto stated, "I am a big believer in the fact that culture is always hybridizing and building on existing forms, combining others.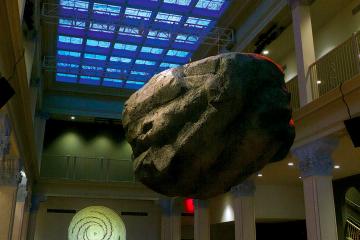 Art & Culture
Reclaiming the Landscape Supernatural beings inhabited the mountains around California's Cahuilla Indians before settlers renamed the land. Lewis deSoto's installations are recovering the ancient memories.