On the Cover
This figure is one of many amazing items from the little-known pre-Contact Central American cultures to be displayed in the exhibit Ceramica de los Ancestros: Central America's Past Revealed, opening at the West Gallery of the Museum's George Gustav Heye Center in New York City from April 18, 2015 to Feb. 29, 2016.
Greater Nicoya female figure on a feline-effigy bench, AD 800 – 1200, Linea Vieja area, Costa Rica. Pottery, clay slip, paint. Formerly in the collection of Carlos S. Balser; Museum of the American Indian exchange with William Hawker, 1959 (22/8837)
Articles
History
In a lesser-known career in Hollywood, the great athlete promoted the cause of Indians in and out of the movie industry.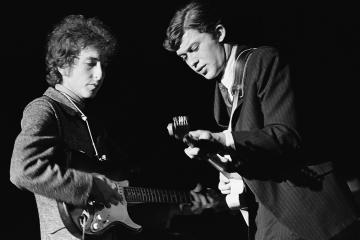 Art & Culture
The beat of indigenous music re-emerged in the Rock 'n' Roll of our time.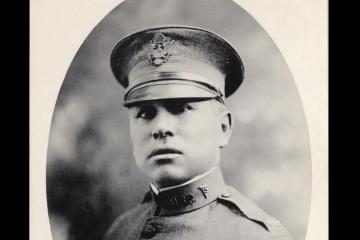 History
The first Oneida to graduate from medical school fought two wars, one for better health for his people, the other in the final offensive of World War I. His heroics deserve greater recognition.