On the Cover
A 9-year-old Susan (Secakuku) Sekaquaptewa poses for a family portrait at her home on the Hopi Reservation in 1978. She wears cornmeal lovingly dusted on her face—a Hopi symbol of beauty—as well as a white cape that was given to her when her mother was married in a traditional Hopi wedding ceremony a couple of years prior. Sekaquaptewa, a former NMAI staff member, now serves as an assistant agent at the federally recognized Tribal extension Program at the University of Arizona. She and her husband's grandmother, Helen Sekaquaptewa, appear in the article on Hopi dry-land corn farming on page 16. Photo by Susanne Page
Articles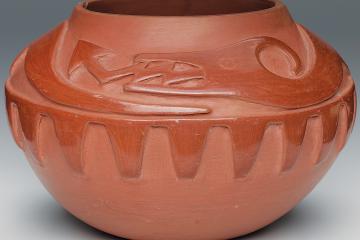 Art & Culture
After more than a century, 100 Tewa Pueblo vessels that were curated at NMAI are finally awake—and pilgrimaging home to New Mexico.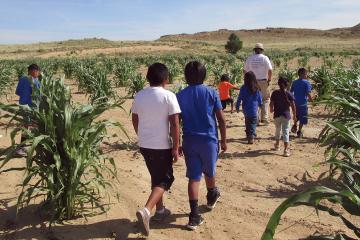 Preserving Traditions
For more than 2,000 years, this Southwest Native nation has been able to nurture corn in dry land.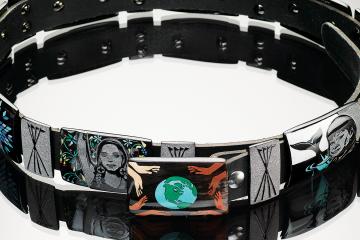 Art & Culture
This concha belt crafted from bison horn portrays eight American Indian women who have taken on tough issues to defend their communities and beyond.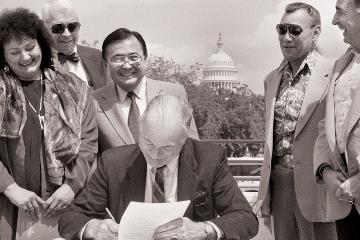 Profile
This look at Suzan Shown Harjo's extraordinary career of activism reveals many of her achievements, including helping to found the NMAI.
Art & Culture
This new exhibit at NMAI in New York chronicles how Native artists struggled during the past eight decades to break through stereotypes of American Indian art.