On the Cover
This skateboard painted by Douglas Miles Sr. (San Carlos Apache/Akimel O'odham), founder of Apache Skateboards in San Carlos Ariz., is featured in the new Walt Disney World Epcot Center exhibition, Creating Tradition. The exhibit title appropriately describes several of our articles, describing how new circumstances renew traditions, or old memories shed light on and inspire the present.
Douglas Miles Sr. (San Carlos Apache/Akimel O'odham). Apache Skateboards. Apache Classic skateboard, 2018. San Carlos, Ariz. Seven-ply maple wood, acrylic paint.
Photo courtesy of Walt Disney World and Douglas Miles Sr. Apache Skateboards, San Carlos, Ariz. Follow Apache Skateboards on Instagram: @instapache1 and @dmiles1_apache
Articles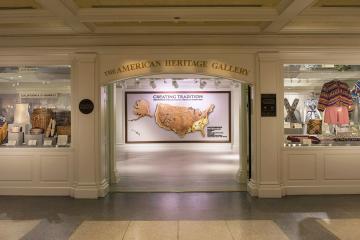 Art & Culture
A new exhibition of Native art at Walt Disney World's Epcot Center is introducing the holdings of the National Museum of the American Indian to a whole new audience and showing how new ideas continue to grow from old traditions.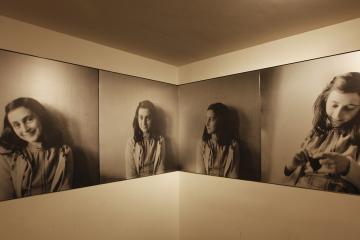 Art & Culture
In dedicating a Mimbres-style funerary bowl to the victim of Nazi genocide, the Canadian artist evokes echoes of inhumanity that span millennia.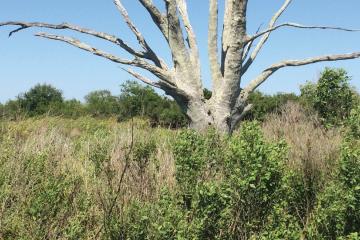 Current Affairs
The Isle de Jean Charles Band of the Biloxi- Chitimacha-Choctaw tribe is leaving ancestral land threatened by subsidence and rising water and revitalizing its traditional culture on the way.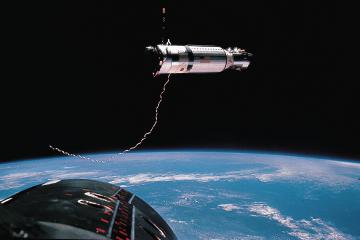 History
A new U.S. $1 coin is paying tribute to the life of Mary Golda Ross (Cherokee), who took the tribal education fostered by her great-great-grandfather Chief John Ross, to new heights as the first Native woman aerospace engineer and a pioneer of the Space Program.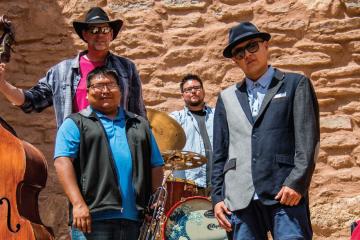 Art & Culture
After jamming together at the Survival of First Voices festival, the jazz group the Delbert Anderson Trio and the hip-hop performer Def-i are touring as DDAT, in a new musical style.