On the Cover
The U. S. government often marked peace negotiations by presenting "peace medals" to tribal leaders. This fine example will be on display in the new exhibit Nation to Nation: Treaties Between the United States and American Indian Nations, from Sept. 21, 2014 to Fall 2018, Fourth Level, National Museum of the American Indian, on the National Mall, Washington, D.C.
Thomas Jefferson peace medal, 1801, owned by Powder Face (Northern Inunaina/Arapaho) Oklahoma. Bronze copper alloy, hide, porcupine quills, feathers, dye, metal cones. NMAI 24/1965.
Articles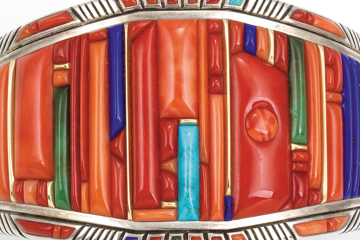 Art & Culture
A new exhibit at the Museum's George Gustav Heye Center in New York highlights the spectacular work of this familyof Navajo jewelers.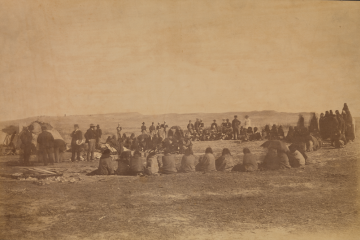 History
On a late summer day in 1874, Cherokee Chief William Potter Ross rose to speak to a gathering in the small railroad town of Vinita, Indian Territory (near modern-day Tulsa, Okla.).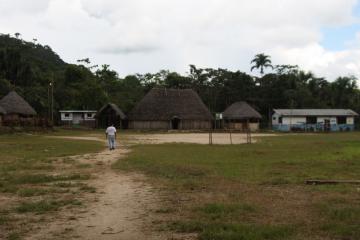 History
The Smithsonian launched its photography collection as a project to record Indian tribal delegations visiting Washington, D.C. Here is a sample from the Photo Archives at the Museum's Cultural Resources Center in Suitland, Md.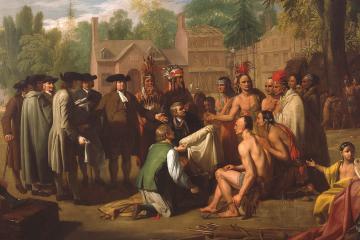 Current Affairs
Treaties matter, not only to American Indians, but to everyone who lives in the United States. The United States acquired much of its land through treaties with Indian tribes. These negotiated, bilateral agreements are, therefore, fundamental to understanding how the United States was created, and how its citizens obtained the land and natural resources they enjoy today.