Reservation Mathematics: Navigating Love in Native America
In the following photo essay, photojournalist Tailyr Irvine explores the issues that blood quantum requirements for tribal enrollment pose for Native Americans. The concept of using so-called "blood quantum"—or amount of tribal affi liation in a person's ancestry—to determine tribal enrollment eligibility has no basis in Native American traditions. In the early 1900s, the U.S. government began imposing this system on tribes as a means of defining and limiting citizenship. While a number of tribes still use this method for determining eligibility for tribal enrollment, other Native nations use documentation of a person's descent from an enrollee on a designated tribal roll or census records.
Many scholars argue that blood quantum requirements were calculated to reduce tribal enrollment over time. Moreover, they call attention to the U.S. government's detrimental use of the term during the 19th century and early 20th century to associate a Native person's level of intelligence with their supposed amount of Native versus Euro-American or other blood.
For "Reservation Mathematics: Navigating Love in Native America," Irvine interviewed Indigenous residents in Missoula and on her Flathead Indian Reservation in western Montana. They share their deep personal, social and political concerns about the blood quantum system, which can impact Native Americans' most personal decisions—including with whom they have children. Through intimate stories, Irvine shows how blood quantum requirements are increasingly putting pressures on Native Americans' lives.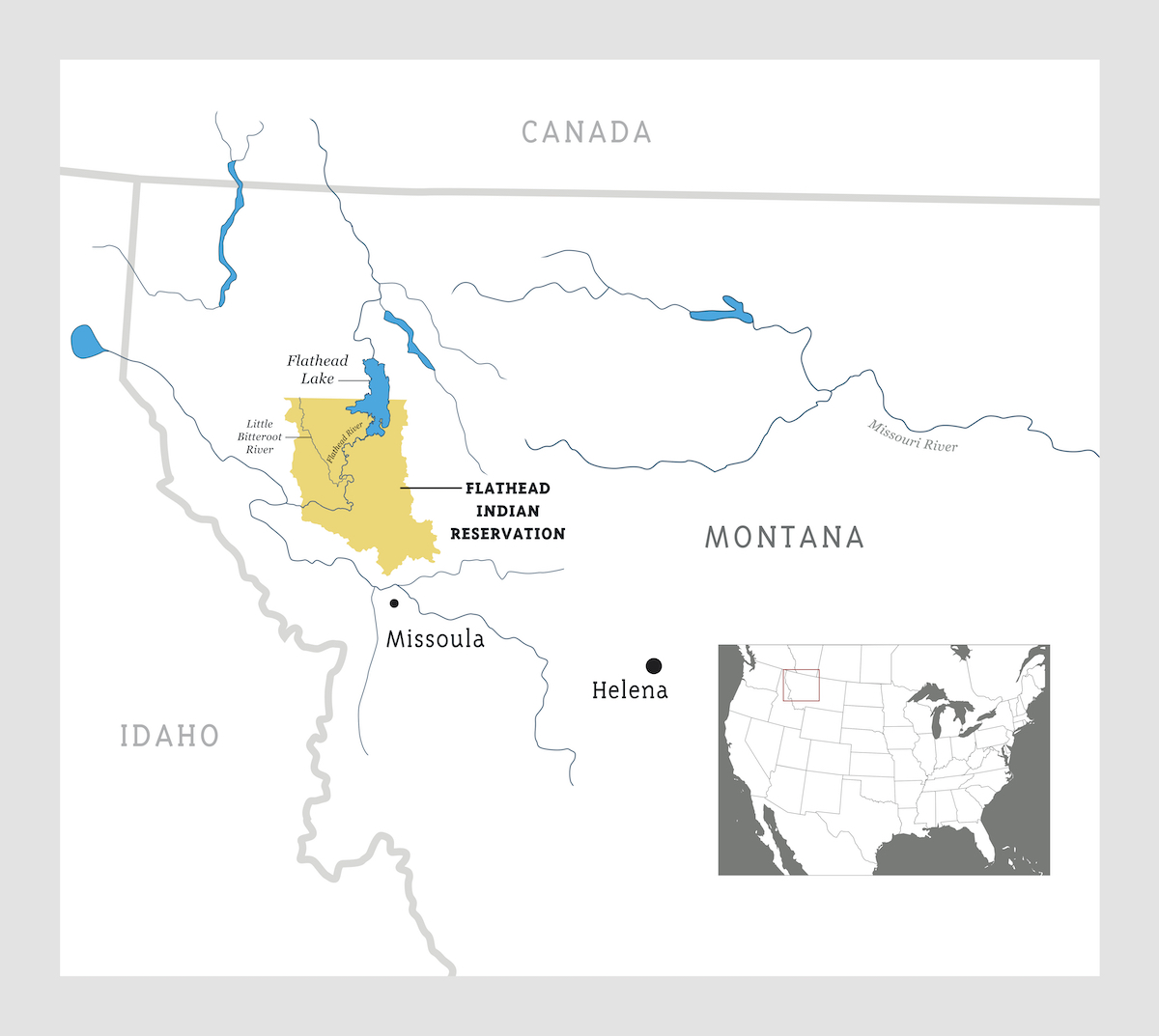 What is Blood Quantum?
The notion of "blood quantum" sprang from U.S. colonial and racial biases. Non-Native people devised this way to define Native American identity by degree of affiliation to a tribe in their family ancestry. For example, if a person has ancestors who all descended from one American Indian tribe and has a child with someone who is not a member of that tribe, their child would have a blood quantum of ½. If this child grows up and becomes a parent with someone who is not a citizen of his or her tribe, their offspring would have a blood quantum of ¼. For those tribes that use blood quantum as a criterion for tribal enrollment, the minimum blood quantum requirements vary and have ranged from ½ to ¹⁄16.
Authors
Tailyr Irvine
Tailyr Irvine is a Salish and Kootenai independent photojournalist from the Flathead Indian Reservation in Montana. She currently works from Missoula, Montana, and Florida.